In 2020 the ECMGG was cancelled due to the COVID-19 pandemic. Since then, much work has been underway in order to provide the ECMGG 'online' in 2021. Potential candidates are encouraged to register an Expression of Interest by sending an e-mail to: ecmgg.exam@gmail.com
The format in 2021 will be very similar to the first examination in 2019, i.e. two parts:

1. Multiple Choice Question (MCQ) paper – 110 questions. This paper will be scheduled for 18th June 2021, delivered online with remote proctoring in association with a commercial examination provider. It should be accessible from any private location with a good internet connection. A trial connection will be undertaken sometime during the two weeks prior to June 18. It will be essential to pass the MCQ paper to progress to the oral assessment.

2. Structured Oral Assessment (SOA) – 6 stations. This will be scheduled for 17th September 2021 for those candidates who passed the MCQ paper.
More details will be available in the
2021 Examination General Document
, which will be available in early February on this website, when Registration will open.
Registrations must be received by 1st May 2021
. Payment of the exam fee will be requested after the medical qualifications have been checked.
Please see the Apply page for the 2021 fee schedule (which is unchanged from 2020).
For logistic reasons, the number of candidates that can be accommodated in the 2021 ECMGG will be limited to
50
. Priority will be given to candidates from nations which are members of the UEMS—Section of Medical Genetics.
WHY TAKE THE ECMGG?
The European Certificate in Medical Genetics and Genomics (ECMGG) is intended to be the main knowledge-based assessment tool for Clinical / Medical Genetics and Genomics training across Europe, establishing world class-leading standards in the specialty throughout all European countries.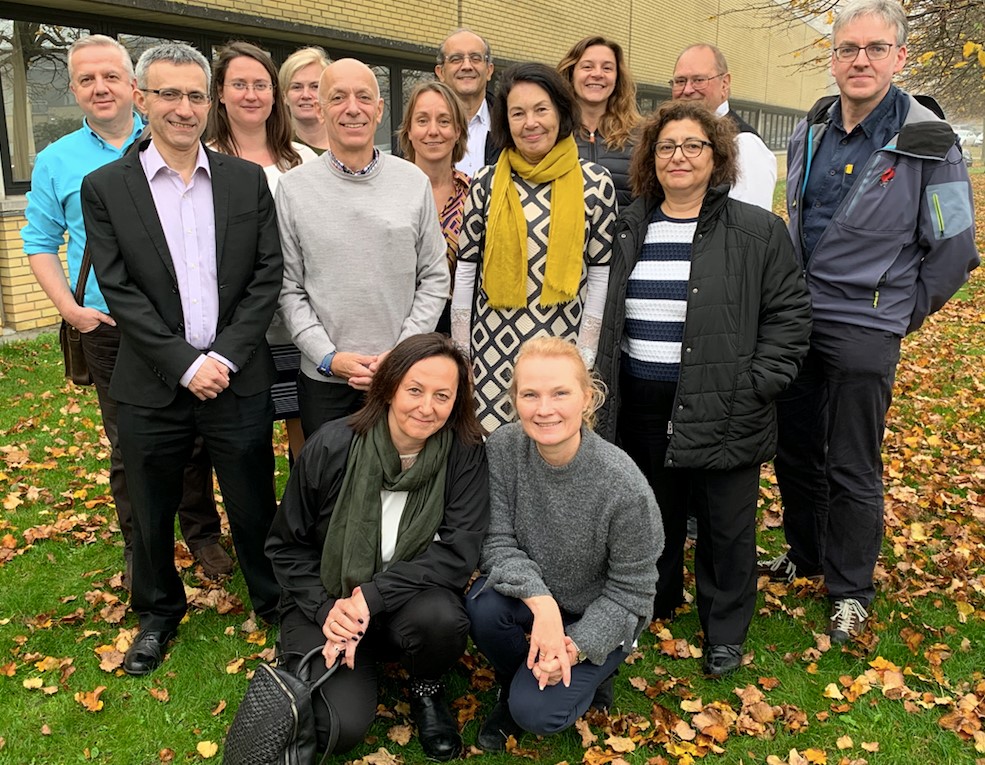 The ECMGG Examination Group members meeting in Roskilde, October 2019